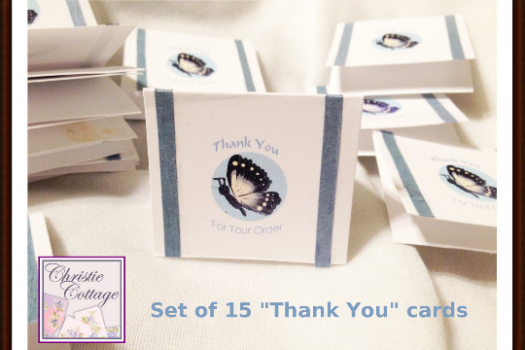 Mini Thank You Cards, Set of 15, Butterfly and Ribbon
These cute mini Thank You cards are made on card stock, using my original butterfly art and blue paper ribbon. They measure 2" x 1.75" and are perfect for your online orders.
My intentions when making these was to use up a package of blue paper ribbon. I will be making more!
Thanks for stopping by.
Handmade in America