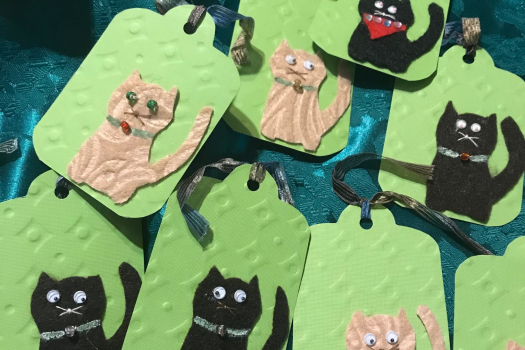 Cat Hang Tags Handmade, Set of 12, USA
Here's a cute set of twelve (12) handmade cat appliques on textured green carstock.
I was sitting here waiting for pictures to load on a website and grabbed a zipper bag of felt scraps. I enjoy using all my scraps. Thus the cats were born.
Measure Cats:2-1/8" Tall. 1-3/4" wide.
Tags: 4" tall x 2-1/2" wide
Some have jiggle or google eyes, some have bead eyes. Some painted collars, some beads collars, one has a red felt bandana with sparkle gems.