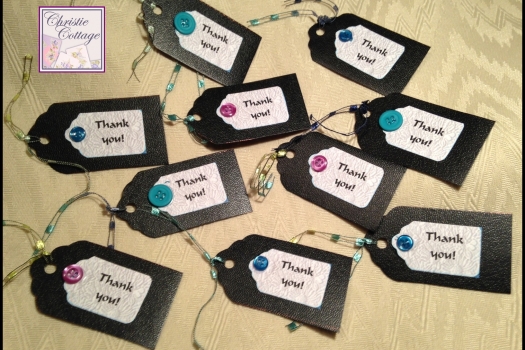 Thank You Hang Tags, Set of 10, P163
Black vinyl hang tags have been cut from a recycled planner cover with mini hand cut Thank you tags and buttons added. Ties are from fancy crochet yarn.
Measures: 3" tall x 1-3/4" wide.
Perfect for your online orders.
Set of 10
I always try to recycle and upcycle. The small buttons were removed from shirts that were used to make capes for Vacation Bible School. The black vinyl was from a 2016 planner.