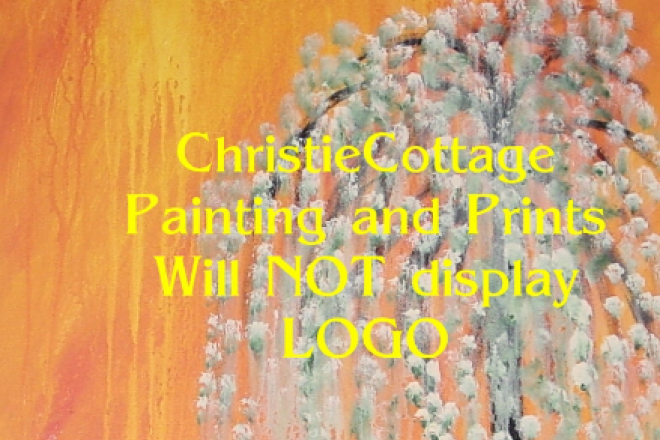 ACEO Weeping Willow - acrylic Print
ACEO Weeping WIllow - acrylic Print
The original painting may still be available 16 x 20" Acrylic on canvas board. Contact seller if interested.
Measure 2.5" x 3.5" Art Cards Edition or Originals also known as ATC Art Trading Cards.
This ACEO is printed on photo paper and is mounted on white cardstock. Perfect for a small gift in a birthday card or to an ACEO Collector, or you can even have him framed.
An affordable way to be an art collector.
The LOGO will not appear on ACEO
Remember, not all monitors show the accurate color.

©Christie Cottage - ALL RIGHTS RESERVED - not for reproduction or copied. Use for intended use only.