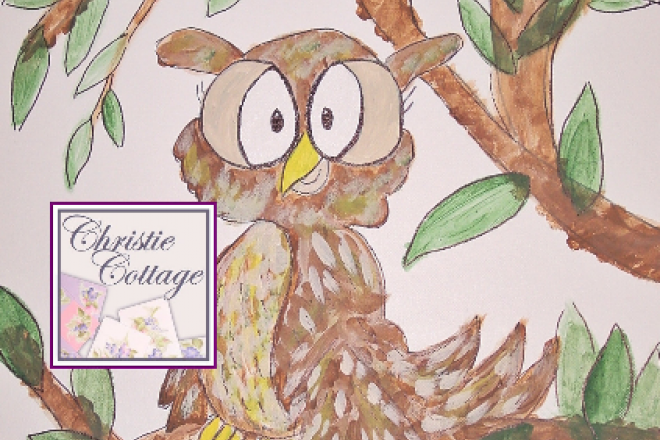 ACEO Owl Acrylic Print Old Hoot
ACEO - "Old Hoot" acrylic print.
The original painting may still be available 16 x 20" Acrylic on canvas board. Contact seller if interested.
Measure 2.5" x 3.5" Art Cards Edition or Originals also known as ATC Art Trading Cards.
This ACEO is printed on watercolor canvas paper and is perfect for a small gift in a birthday card or to an ACEO Collector, or you can even have him framed.
An affordable way to be an art collector.
The LOGO will not appear on ACEO

©Christie Cottage - ALL RIGHTS RESERVED - not for reproduction or copied. Use for intended use only.