We are in Vacation mode. We plan to be reopening the first week of November. If you see an item you would like to purchase, contact the Seller and we will email you when we reopen.
Our Etsy shop is open to purchase instant download patterns
Thanks!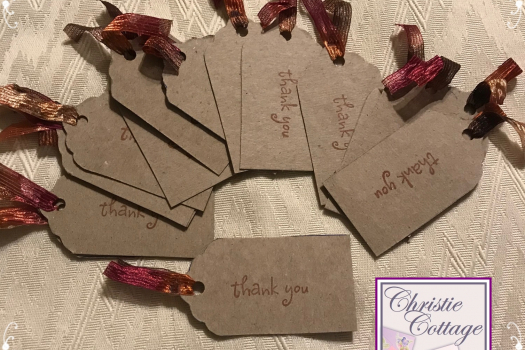 Thank You Tag, set of 16
Set of 16 hand cut and stamped "Thank you" tags. Perfect for your online orders.
Size shown in the pictures.
I've been spending time recycling, using card baord from tablets, tail ends of ribbons, yarns and string and making these. Everyone likes to be thanked!
Made in America. ready to ship.