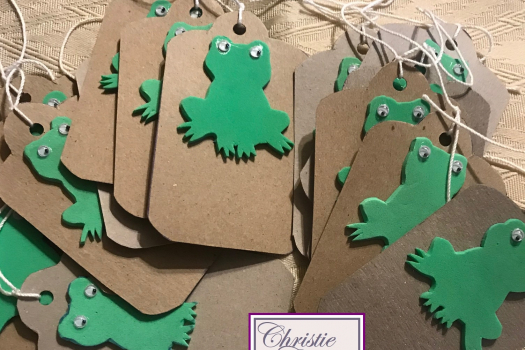 Gift Tags, Thank you Tags, Hang Tags, Frogs. Set of 14
These cute frog tags have been hand cut, both the cards and the frogs. I dound I had time to actually "craft" while we are sheltering at home.
I enjoy making things with scraps and I thought the scrap foam sheet was perfect for frogs. Little jiggle eyes are glued on.
These were a great way to use the card board backs of tablets, foam and tail end of crochet thread.
Measurements are shown in the photos.
Perfect for "To: From:, or a short Than you note for your online orders.