ALL Christmas items are on SALE 1/2 OFF. Prices marked.
From the HOME page Click any of the section photos below to view the section items. Thanks! <><
Or Click https://www.christiecottage.net/ to view all iems.
Thanks!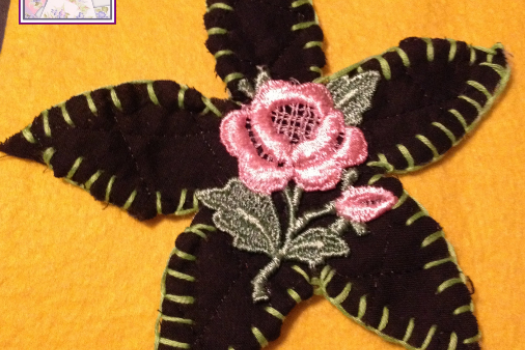 Lovely Daisy and Rose Applique, Black, Sage and Pink, 005
This is my favorite of my appliques made with quilting scraps. The rose applique is probably 30+ years old. It was in Miss Dorothy's stash.
The edges are blanket stitched with embroidery floss.
Measures about 6" across.
Ready for you to add to a purse, tote, backpack, shopping bag, Bible cover, etc.
OOAK
Made in America
Handmade