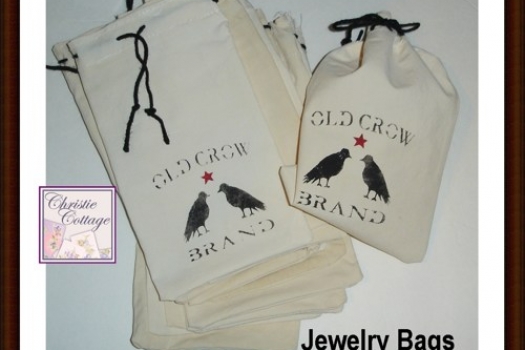 Jewelry Bags, Soap Bags, Gift Bags, Old Crow Brand, Set/13
Jewelry Bags, Soap Bags, Gift Bags, Old Crow Brand, P-080 Set of 13
Details
Here's a taller version of my hand stenciled "Old Crow Brand" jewelry/soap/gift bags

10 inches tall by 5.5 inches wide Drawstring closures

Tea stained and the colors vary according to how much tea the fabric absorbed.

There are other listing in my shop for more Crow/Raven bags. Check them out!