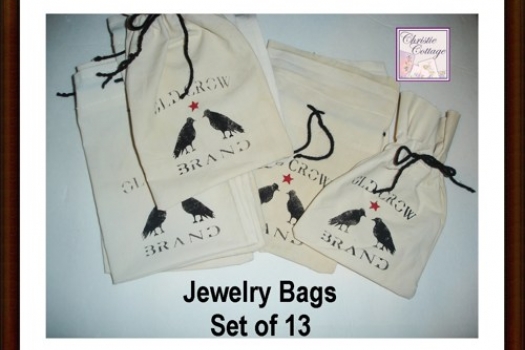 Jewelry Bags, Soap Bags, 13 "Old Crow Brand",Tea Stained
Jewelry Bags, Soap Bags, 13 "Old Crow Brand",Tea Stained T001
Details
Here is a cool set of "Old Crow Brand" jewelry, soap or gift bags.

Handmade, hand stenciled, heat set and strung with drawstring ties.

Colors on bags vary according to how much tea they absorbed in the staining process. Love the look, as they look "old".

Measure
8.5" tall x 5.5" wide

Made from a recycled sheet

There is another set of larger tea stained bags listed and also some that have not been tea stained.