From the HOME page Click any of the section photos below to view the section items. Thanks! <><
Thanks!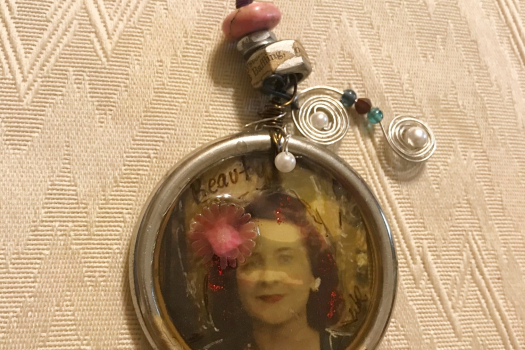 Steampunk Purse Charm, Fob P254
Here's a pretty cool steampunk purse charm. A lady inside the ring with red glitter embellished hair, a flower, reads "Beauty"
Back side reads "She walks in beauty like the night"
Beads, bolts and more. Lobster claw fastener.
OOAK = One of a Kind
2-1/2 inches across
5-1/2 inches long