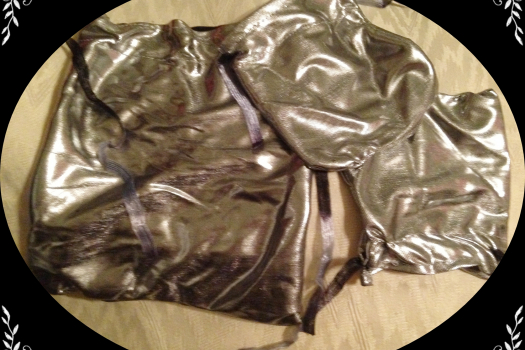 Silver Lame' Jewelry, Gift Bags. Set of 3. Handmade
These silver lame' drawstring bags are handmade rom leftover prom dress fabric.
They have grey and black two tone ribbons for drawstrings.
Sizes:
Large bag 9.5 inches tall x 8 inches wide
Small bags 8 inches tall x 5.5 inches wide
Handmade in America
They are bright silver and do not photograph well.