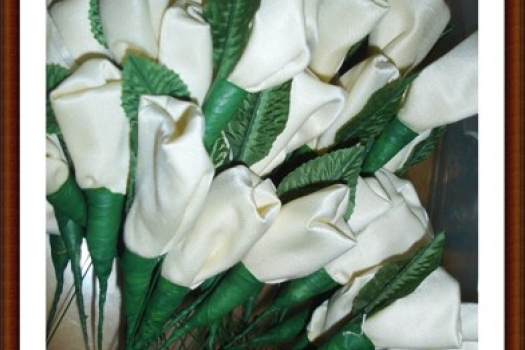 Rice Roses, Wedding, Ready to Ship, White 60 count
Rice Roses, Wedding, Ready to Ship, White 60 count
Details
White rice roses for weddings.

Picture one is the actual roses for this listing

I have the others shown in the basket for presentation. The closeup is from roses that have already sold.
Use for bird seed, rice, or mints

Made from heavy white satin.

This set has silk leaves.

Measures approximately 10" tall

Keepsake for your wedding guests


More ready to ship listings are in my Wedding Bridal section.