ALL Christmas items are on SALE 1/2 OFF. Prices marked.
From the HOME page Click any of the section photos below to view the section items. Thanks! <><
Or Click https://www.christiecottage.net/ to view all iems.
Thanks!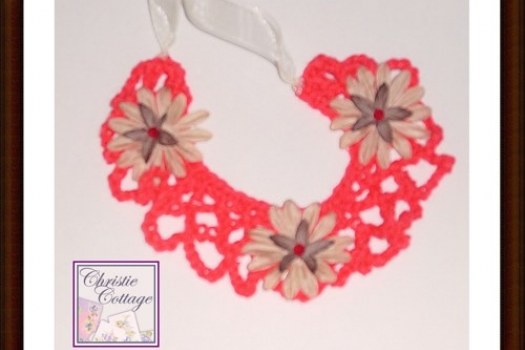 Red Bohemian Necklace, Crocheted, Boho Necklace
Red Bohemian Necklace, Crocheted
Details
A pretty, bright red crocheted Bohemian necklace. Approximately 30 inches in length (much of that length lays on your chest). Embellished with silk flower petals and red sparkle beads.

OOAK = One of a kind

Pretty way to dress-up a sweater, turtleneck or even a sweatshirt!