From the HOME page Click any of the section photos below to view the section items. Thanks! <><
Thanks!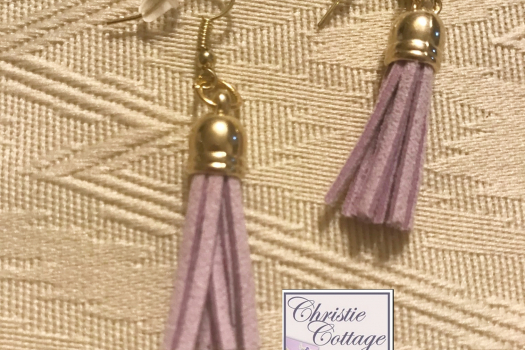 Lavender Tassel Earrings, Free shipping, gold
Here's a cute pair of leather tassel earrings. Lavender. On gold wires with rubber backs.(Other color choices available in earring section)
Free shipping to USA
Made in America.
Size shown in photos.
Coclor truest in the picture on measuring grid.