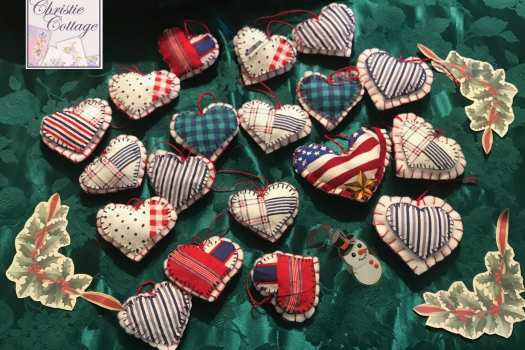 Heart Ornaments, Set of 19, Hand stitched
Here's a set of hand stitched heart ornaments. Perfect for Christmas all the way through Valentine's Day!
Set of 19. Three different sizes shown in the photos.
The heart fabric is from Miss Dorothy. She's been gone for years now, but at age 93 she gave me all her fabric and only asked that I use it all. I made more face masks for friends and the hearts that were left n the scraps were made into these ornaments.
The are heavy felt (bolt felt) abd the cotton fabric. Hand blanket stitched edges.