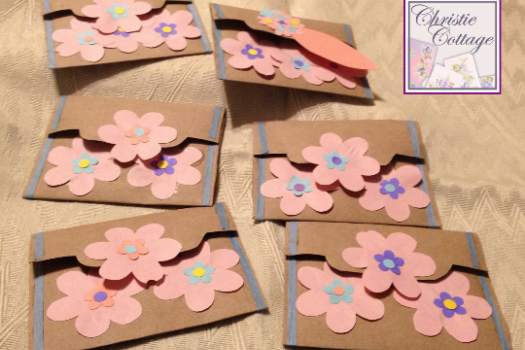 Handmade Gift Card Holders, Envelopes Set of 6
This cute set of handmade gift card or cash holders/envelopes have been made from the brown heavyweight paper inside Christmas wrapping paper. Since I try to never waste anything, I decided I had to use that paper for something.
I sewed the envelopes and then glued blue paper ribbon on the seams.
The large flower embellishments are from scrap paper and were hand cut by me. The smaller flowers in the center are from a paper punch. Each envelope is unique.
Great to have on hand to stuff some cash in for a birthday!
Set of 6.
Handmade
Made in America