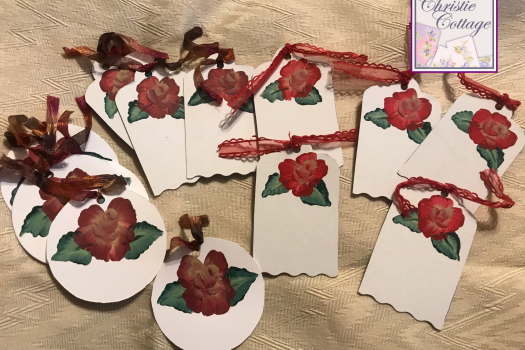 Hand Painted Rose Tags, Thank you Cards, Gift Tags. Set of 15
These pretty hang tags can be used for gift tgas or thank you tags. Each has a hand painted rose and accented with ribbon.
Sizes may be seen in photos. There are two more not shown in the picture.
I enjoy actual crafting. Making things from scraps. I had all the card boards saved and some tail ends of ribbon. Thus, these tags were made. Something to do while I am sheltering at home.