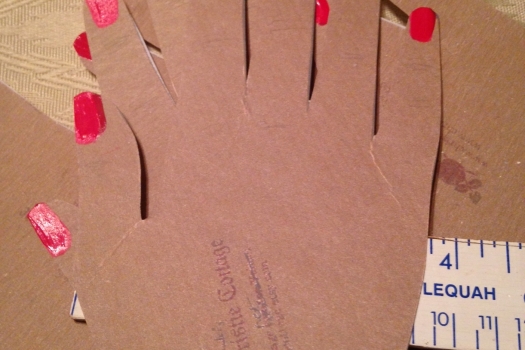 Hand Displays for Fingerless Gloves
There are six (6) hads in this listing. Printed on white cardstock, hand cut out and fingernails painted with real nail polish.
Perfect way to display your fingerless gloves at craft shows.
I only use one hand per set. I tie the pair of fingerless gloves together with contrasting yarn.
The fingerless gloves should be put on by slipping up from the wrist.
Sizes are displayed by referencing the ruler in the pictures.