We are in Vacation mode. We plan to be reopening the first week of November. If you see an item you would like to purchase, contact the Seller and we will email you when we reopen.
Our Etsy shop is open to purchase instant download patterns
Thanks!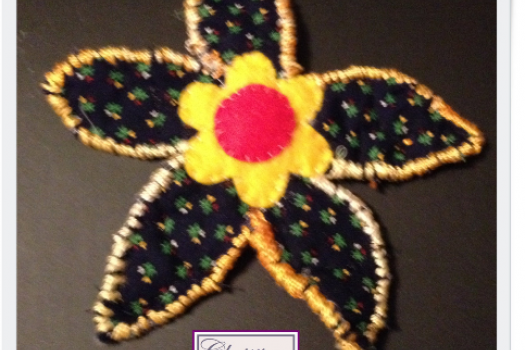 Daisy Applique, Handmade, Quilted, 006
Quilted fabric scraps and a hand cut and stitched daisy center, make up this applique.
Black fabric with tiny yellow and red flowers. Hand stitched edges with multi-toned gloss thread.
Ready for you to add to a purse, tote, shopping bag, backpack, Bible cover.
Handmade in USA