We are in Vacation mode. We plan to be reopening the first week of November. If you see an item you would like to purchase, contact the Seller and we will email you when we reopen.
Our Etsy shop is open to purchase instant download patterns
Thanks!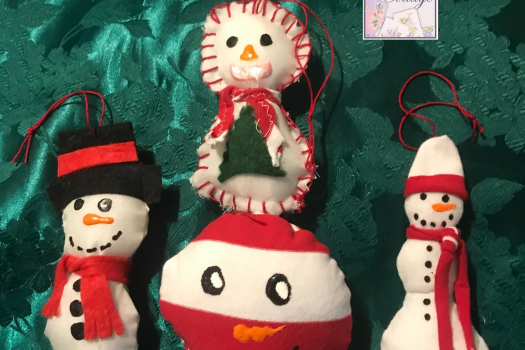 Christmas Ornaments, Handmade, Snowman, Set 4, Free Shipping
Here are four handmade ornaments. Perfect to add to a Christmas package in place of a bow.
Made from scraps.
Snowmen that I made while I waited for pages to load on my not so high speed, high speed internet :-)
Free shipping
4.75" Top hat snmowman
5" Stocking cap snowman
3.5" Round snowman
4" Raggedy Andy Snowman