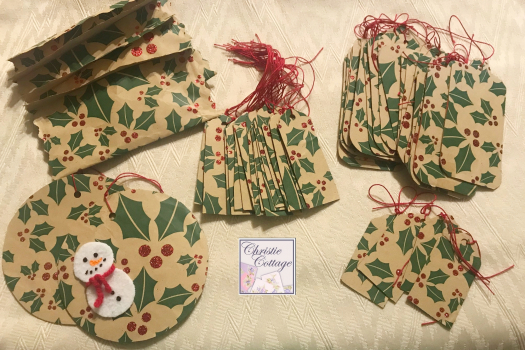 Christmas Gift Tags, Set of 45, Handmade in America
Here is a set of handmade gift tags and pouches.
Cardboard is recycled from insert from promotional packs from previous job. The wrapping paper is recycled. It was on a gift and was too pretty to throw away.
All are hand cut by me. Wrapping paper in glued onto cardboard. Crochet thread strings on each tag.
The measurements and count for each are in the pictures below.
The round tags, only one has a snowman. I had just enough of that fleece for one.
All tags, except small ones ae hand stenciled with "To" and "From".
The pouches will hold cash, check or gift card taken off the cardboard they come on.
Thank you for supporting Made in America items.