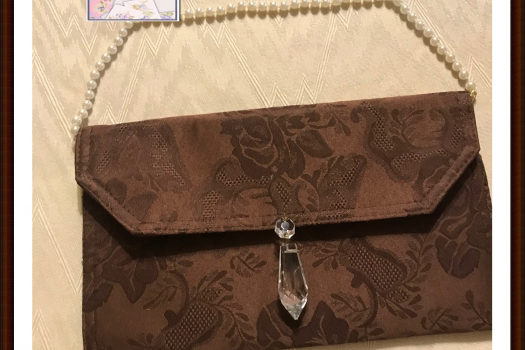 Brown Purse, Clutch, Pocketbook Crystal purse charm. Free shipping P253
Here's a lovely brown Damask pocketbook, clutch, purse.
Has a lead crystal purse charm atteched.
Velcro closure (it has been glued on and re-enforced with stitches) but the weight of the crystal charm will kee it closed.
Recycled pearl necklace as the strap. It may be tucked inside t use as a clutch.
Purse measures 12" wide x 7 inches tall.